---
Know your
business
Hedwyn is a boutique strategic planning consultancy, serving clients worldwide from our base in LondonWe specialise in generating business options, informing strategic decisions, and crafting roadmaps for success.With a strong emphasis on establishing clarity, confidence, and effective communication, our insights and expertise help our clients navigate their business journeys.
Strategic Planning
We collaborate with leadership teams to articulate and develop effective corporate, business, and operational strategies.Working closely with business teams, we interpret corporate and business strategies to shape and align operations, ensuring they contribute to the intended business outcomes.
Strategic Workforce Planning
We help clients identify the mix of skills and capabilities required to deliver planned outcomes today and in the future.Using best practices and Decision-Driven Data™ our clients can more effectively attract, train, and retain talented people and successfully achieve their business objectives.
Communications & Change
Effective strategies come alive when everyone in the organisation understands and believes in them. Hedwyn helps you simplify complex concepts and to design and deliver clear communication.Working closely with internal leaders and communications teams, we ensure that the entire company can align with the strategy.Our goal is to create clarity, build confidence, and promote effective communication throughout an organisation.
Learning & Leadership
Training and mentoring programmes aimed at existing and emerging managers and business leaders.The programme and content is suitable for individuals and teams, and can be delivered in person or digitally. Our cohort-based approach strengthens the learning and helps embed the results.Hedwyn Learning can develop your team's skills, confidence, and capabilities through bespoke and tailored courses.
Organisational Effectiveness
Join the dots from corporate strategy through to operations.Apply strategic thinking in your organisation, enabling teams to do their best work, and improving your internal consulting capability.
People & Resourcing
Our recruitment arm gives us a depth of experience and access to the right people for any engagement.Hedwyn People can find the right candidate for your team, whether for a project or on a permanent basis.
---
Clarity drives informed decisions
Strategic thinking underpins organisational outcomes - in every area.Understanding the true scale and nature of the challenges facing your business is essential for decision-makers to define the best responses and act with confidence.But sometimes it's hard to balance addressing burning issues while planning for the 'bigger picture'.
Whether your challenge is growth, transformation, or responding to disruption, Hedwyn can provide the clarity you need to make the right decisions.When everything changes, it's not enough to work in the old ways, you need to stay more than one step ahead of the competition. What's your next next move?
---
Fundamental Thinking
Hedwyn's core services are based on a proven foundation that brings big-company smarts to you in right-sized chunks. Clarity and alignment around your Business Core™ enables you to connect the dots between intention and outcome (and back again!), and to make decisions based on the right information at the right time.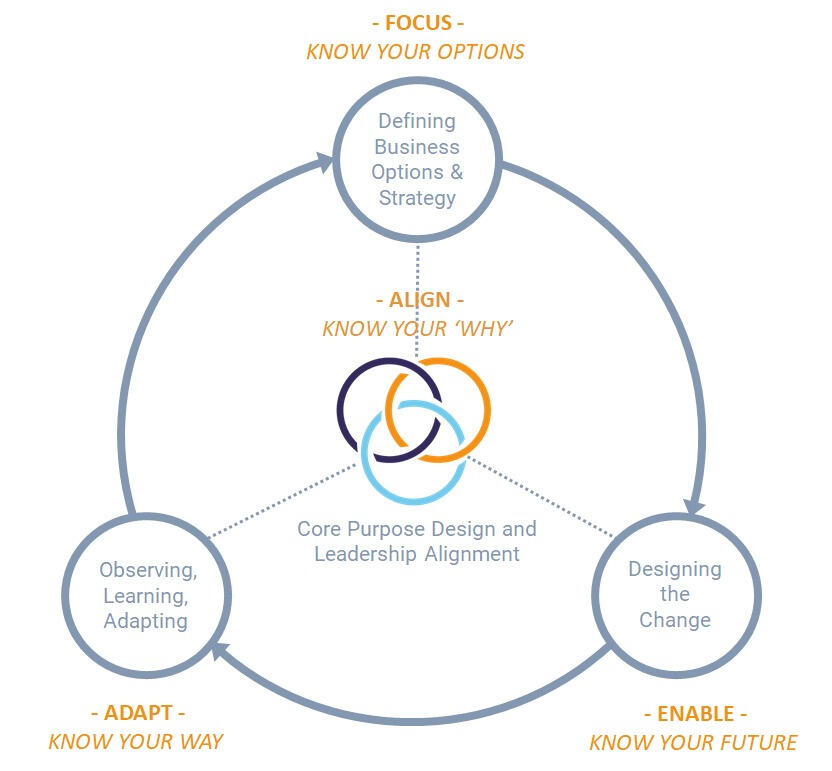 FOCUS
Your vision is clear, but what are the best options for us? Defining business options and informing fundamental strategic decisions.
ALIGN
Strategy begins with knowing what role you play in the landscape and the 'why' behind which options make sense for you and your stakeholders.
ENABLE
Design operating models to implement the change programme. You know what you want to do but need a roadmap to make it happen.
ADAPT
Observe, learn, and adapt. You're executing your strategy, but is it working? How will you know? Is it still relevant as priorities change?
We're easy to reach, so let's have a conversation! Pick the option that works for you, or use this handy form:
Hedwyn is a boutique strategic planning consultancy, serving clients worldwide from our base in London.We specialise in strategic planning, operational improvement, workforce planning, and leadership training.With a strong emphasis on establishing clarity, confidence, and effective communication, our insights and expertise help our clients navigate their business journeys.Our expertise lies in assisting business owners and leaders in thinking quickly and adapting to uncertainty, We guide them in understanding their options and making well-informed decisions.
Origins
Having experienced both consulting and industry roles, we became disillusioned with the conventional approaches to business change and the outdated strategies employed by traditional consulting firms.Recognising the demand for innovative methods, we first created the Respond workshop — an entirely online strategy-to-roadmap service built upon our Intention to Outcome Framework.
What's in a name?
Hedwyn comes from the Welsh word for knowing, or knowledge. Hence our strapline, "know your business". We work with the people who own and run businesses to give them clarity and confidence through knowledge.
Our team
Our track record spans the largest multi-nationals to rapidly growing start-ups, from one-off investigative workshops to full-scale digital transformations; the Hedwyn team have started and scaled businesses, advised C-suite executives, and delivered countless growth, change and digital projects around the world.In addition to our core team of consultants, we have established a global network of trusted partners and associates, further expanding our capabilities and reach.Our recruitment arm, Hedwyn People gives us a depth of experience and access to the right people for any engagement. We can find the right candidate for your team, whether for a project or on a permanent basis.
Leadership
Owen Muir
Director of Strategic Planning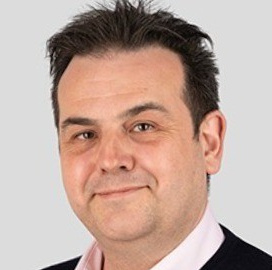 Owen's background is in corporate strategic planning and programme management, he has a passion for understanding how organisations work and how they can grow.Owen is skilled at designing and developing business models and business operating models and identifying growth opportunities. He has a diverse understanding of business challenges across a range of sectors.Owen has worked within and consulted to multi-national organisation, mid-sized and funded start-ups across energy, transportation, utilities, healthcare, recruitment, manufacturing, construction and hospitality and accommodation as some examples. He has led successful in-person and remote projects in the UK, EU, USA, Oceania and S.E. Asia.Prior to consulting Owen started and operated his own businesses in London before relocating to Sydney to study for an MBA and work with multi-national organisations.
Philip Hellyer
Director of Organisational Effectiveness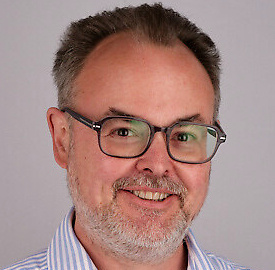 Philip's passion is in creating clarity; helping people gain insight so that they can make decisions with their eyes open. With a background in accountancy, computing science, and humanities, he brings a whole-system skillset to the Hedwyn methodology.He has broad experience in retail, telco, insurance, public sector, design, fintech, outsourcing, and service providers in the UK, EU, and North America.Philip works with people who are mired in complex situations, helping them act with clarity. Whether you're tackling the challenges of a new position or transforming your organisation, he applies proven ways of viewing and analysing what's really driving the situation.Prior to consulting, Philip was the Enterprise Architecture Global Lead at Carphone Warehouse plc. A former flying trapeze instructor, now he helps business owners build their own their safety nets.
Dr Lisa McNulty
Head of Pedagogy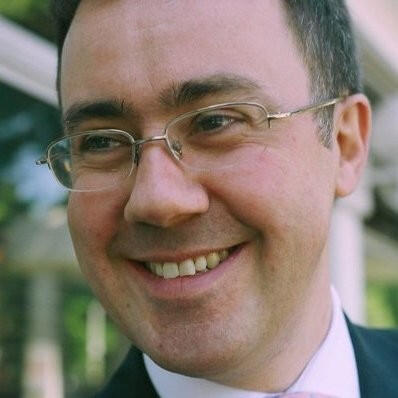 Lisa is a Knowledge and Learning Consultant, and a Research Associate at the University of Roehampton.Her work includes knowledge management, stakeholder management, facilitation, and training. She's interested in understanding how knowledge moves through an organisation, and how to improve that flow in ways that enable the organisation to reframe and achieve their core goals.She helps clients develop an analytical philosophical skillset with which to explore questions of personal or professional interest to them. Areas of focus include informal logic/argument analysis, ethics, and epistemology (knowledge theory).Her academic interests lie primarily in social epistemology and the philosophy of education. She a published author with works aimed at academic, undergraduate, and general readerships.
Privacy Policy
This privacy policy explains how we use any personal information we collect about you when you use this website or our services
We collect information about you when you sign up to a webinar or seminar or become a Hedwyn client or you or contact us through this website. We also collect information when you voluntarily complete surveys, download content, provide feedback, and participate in services and events. Website usage information is collected using cookies.
We collect information about you to manage your account and, if you agree, to email you about our products and services we think may be of interest to you. We use your information collected from the website to personalise your repeat visits to our website.
Hedwyn will not share your information for marketing purposes with any 3rd parties.
We would like to send you information about our products, services, and events which may be of interest to you. If you have consented to receive marketing, you may opt out at a later date. You have the right at any time to stop us from contacting you for marketing purposes. If you no longer wish to be contacted for marketing purposes, please contact us by email at hello@hedwyn.com
You have the right to request a copy of the information that we hold about you. If you would like a copy of some or all of your personal information, please write to us at the following address:
data@hedwyn.com
We want to make sure that your personal information is accurate and up to date. You may ask us to correct or remove information you think is inaccurate.
Cookies are text files placed on your computer to collect standard internet log information and visitor behaviour information. This information is used to track visitor use of the website and to compile statistical reports on website activity. For further information visit www.aboutcookies.org or www.allaboutcookies.org.
You can set your browser not to accept cookies and the above websites tell you how to remove cookies from your browser. However, in a few cases, some of our website features may not function as a result.
Our website contains links to other websites. This privacy policy only applies to this website so when you link to other websites you should read their own privacy policies.
Please contact us if you have any questions about our privacy policy or information we hold about you, by email to data@hedwyn.com
Hedwyn Ltd is a company registered in England and Wales number 13006519 and registered for UK VAT number GB 362696760.Business Core, Core Business Model, Decision-Driven Data, Intention to Outcome, Know Your Business, and the Hedwyn logo are trademarks of Hedwyn Ltd.